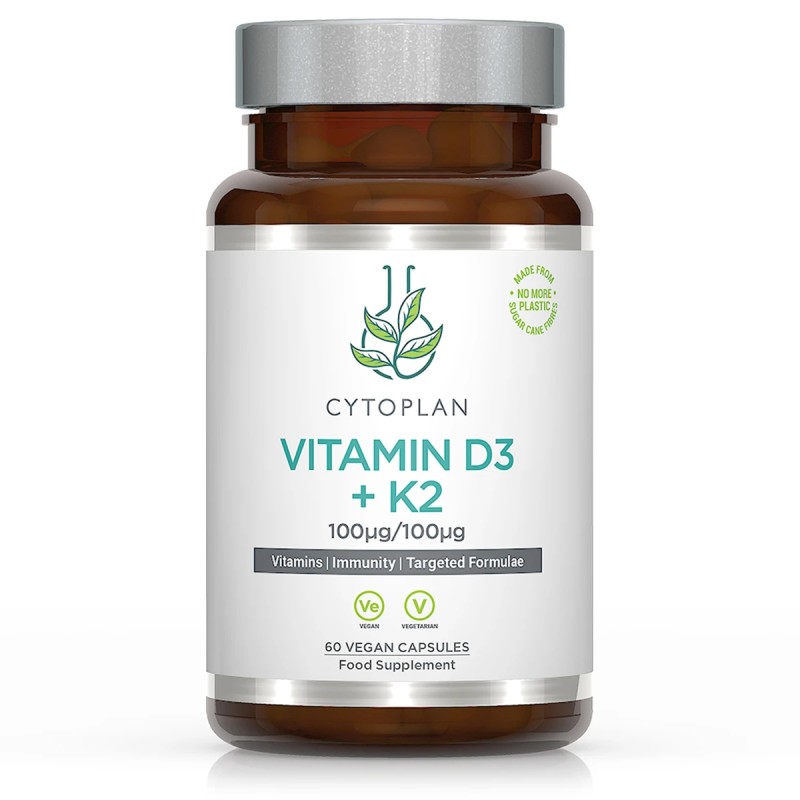  
Vitamin D3 + K2
Tax included
Delivery: 3 to 15 days for Europe
This supplement contains 100 mcg (4000 i.u.) of vitamin D3 from a vegan source and 100 mcg of vitamin K2 (MK-7). It is intended for short-term use to raise vitamin D levels where low levels have been identified by a blood test. Alternatively, it can be taken as a cure for two to six months during the winter.
Vitamin D3 is essential to the body, mainly for its action on calcium and phosphorus. It has positive actions on the maintenance of bones and teeth, muscle function, the functioning of the immune system...
It is especially essential for the growth and development of bones in children. Vitamin K2 works synergistically with vitamin D. We need both in adequate amounts to ensure optimal biological activity.
A vitamin D deficiency would influence our health in very different ways. Studies have shown that such a deficiency causes inconvenience, whether physical or moral. People particularly at risk of vitamin D deficiency are children (under 5), the elderly (65+), people who rarely go outside (lack of sunlight) and people with skin dark.
Take 1 capsule per day during meals with a large glass of water, as part of a balanced diet.
If you are taking other supplements containing vitamin D, please check your total daily intake and if it is 125 mcg (5000 IU) or more per day, for more than two to four months, you should have it checked regularly your vitamin D level.
Precautions for use :
. Do not exceed the recommended daily dose
. Short term use
. If you are on anticoagulants, ask your doctor for advice beforehand.
. Keep out of reach of children
. Store away from light, heat and humidity
. Suitable for vegetarians and vegans
Data sheet
concentration du produit

200µg

Contenance

60 capsules

Ingrédients

vitamin K2 (MK-7), vitamin D3 (cholecalciferol) from lichen (fractionated coconut oil, d-alpha tocopherol, gum arabic, corn syrup, silicon dioxide, sodium ascorbate), microcrystalline cellulose, HPMC capsule ( vegetable cellulose).

Headphone

Cytoplan
You might also like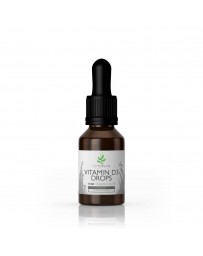 (1)
Reviews
(0)
No customer reviews for the moment.
Only registered user can add review.
Login
Customers who bought this product also bought: