 
Vitamin C liposomal liquid
Highly absorbed Vitamin C - Discover vitamin C in its innovative, highly absorbable form with excellent intestinal tolerance.
Vitamin C is a powerful, essential antioxidant that contributes to hundreds of processes in the body.


The liposomal process consists of encapsulating vitamin C in liposomes, micro-drops of lecithin in the form of spherical shells made up of a double layer of fatty acids similar to the natural layer which constitutes the outer membrane of the cells of the body.


This innovative form of vitamin C thus has several advantages over other oral forms of vitamin C:


. Exceptional assimilation by the body: thanks to their nanometric size and their fatty composition, liposomes will protect vitamin C from harmful gastric acids in the stomach and transport it directly into the bloodstream. The absorption rate of vitamin C thus reaches 90%. This rate is 4 times higher than other oral forms of vitamin C.


. Excellent intestinal tolerance: liposomal vitamin C helps limit the phenomenon of elimination by the body and therefore does not stress the kidneys. It is therefore ideal for people with a fragile intestine. Its neutral PH also allows it to be easily assimilated by people suffering from stomach acid.


. A progressive diffusion of vitamin C : liposomal encapsulation has the advantage of slowly and continuously delivering vitamin C into cells. The blood concentration of vitamin C in liposomal form thus declines less rapidly over time than traditional vitamin C.


Liposomal vitamin C is therefore ideal for taking full advantage of the health benefits of vitamin C, and can be consumed throughout the year.


Vitamin C contributes :


. reduce fatigue,
. normal functioning of the nervous system,
. normal functioning of the immune system,
. to normal collagen formation,
. protect cells against oxidative stress,
. to promote the absorption of iron and calcium.



WHY CHOOSE OUR LIPOSOMAL VITAMIN C ?

. Powerful dosage: each 5 ml serving contains 1000 mg of vitamin C (or 1250% of the Recommended Intakes) highly assimilable by the body.

. Vitamin C Quali®-C: our vitamin C is labeled Quali®-C. This pharmaceutical grade vitamin is produced in Scotland by the European brand DSM (HACCP and ISO9001 certified).

. NutriProtect technology: our unique liposomal encapsulation technology in Europe ensures optimal transport of liposomes and maximizes the rate of absorption of vitamin C by cells.

. High quality liposomes: our liposomes, very stable over time and of average size guaranteed at 190 nm, are composed of phospholipids derived from soy lecithin guaranteed without GMOs.

. Practical and economical format: our liposomal vitamin C is packaged in a 300 ml glass bottle, which is equivalent to 60 servings, and is accompanied by a measuring cap.

. Tasty taste: the lemon flavor of our liposomal vitamin C makes it pleasant to use on a daily basis.



Usage tips :


Take 5 ml per day using the measuring cap provided. Store in the refrigerator after opening. Do not freeze. Consume within 90 days of opening.



Precautions for use:


. Do not exceed the recommended daily dose.
. This product is a food supplement which should not replace a varied and balanced diet.
. Keep out of the reach of young children.
. Keep away from light, heat and moisture.
. As with any nutritional supplement, consult a healthcare practitioner prior to consumption if you are pregnant, breastfeeding or if
you have a health problem.
Data sheet
concentration du produit

1 000 mg / 5 ml

Contenance

300 ml

Ingrédients

eau purifiée, glycérine, ascorbate de sodium, phosphatidycholine (lécithine de soja), arôme naturel, arôme naturel de citron, sorbate de potassium, glycosides de stéviols (E 960).

Headphone

Nutrivita
You might also like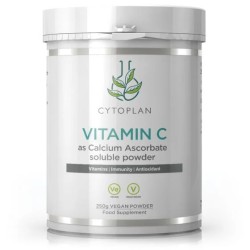 (0)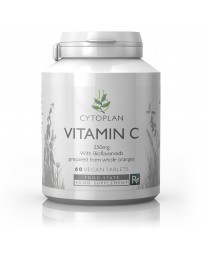 (0)
Reviews
(0)
No customer reviews for the moment.
Only registered user can add review.
Login
Customers who bought this product also bought: