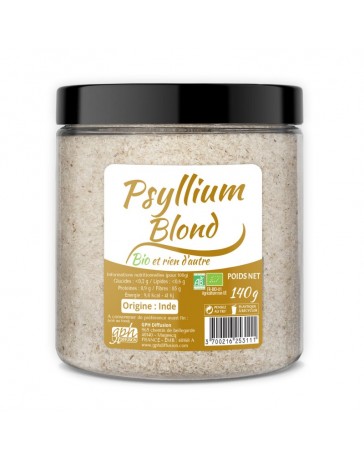  
BIO Psyllium Powder
Tax included
Delivery: 3 to 15 days for Europe
Our organic blond psyllium is ideal for transit disorders. Its powder presentation is easy to dose and suitable for everyone.
Easily dose Psyllium powder using the measuring spoon!
Organic blond psyllium :
used from ancient Egypt The blond psyllium is also called plantain from India or Ispaghul. There are two varieties of psylliums: black psyllium and blonde. The latter is a seed that originates from India, but also from Iran. As for black psyllium, it comes from the Mediterranean coasts, but also from the Middle East. Psyllium comes from a plant that can grow despite cold temperatures, or vice versa, under a blazing sun. The soil which constitutes its natural habitat is generally poor in nutrients and poorly drained. It is grown in its country of origin, but also in countries close to Russia, as well as in Pakistan.
Psyllium : it's use
Psyllium is a seed that was used already in ancient times. It is therefore a seed known for millennia. It is the seed coat of powdered blonde seeds which has many virtues, used in Ayurvedic medicine to relieve many transit-related disorders. However, it was not until 1998 that blond psyllium became very successful in the United States. Today, blond psyllium can be found in cosmetics, including masks and softening milks. In addition, it is also cooked as a salad. In this case, the young shoots are used.
A description of the plant :
The plant that produces the seed has the same name. It is a perennial herb species, which has several stems. These are rather narrow and form a point at their end. Psyllium has a hairy appearance, since it is covered with green hairs, slightly tending to white. The flowers of the plant, on the other hand, are pale yellow, and are found on top of very short small spikes. The seed comes from the psyllium fruit, which is in the form of a capsule.
It has the advantage of helping to retain water contained in stools: it thus improves their transit, and allows to give some consistency. It is also one of the best laxative because it has no secondary effects.
Psyllium has a "painkiller" effect which can aid releive intestinal irritation caused by constipation. Psyllium can be effective in the following cases: . Constipation . Diarrhea . Problems of intestinal transit . It is also effective as an appetite suppressant.
Usage tips :
Take a teaspoon a day to dilute in a glass of water or juice to form a kind of gel, drink immediately. Follow the intake of psyllium in a glass of water and do not hesitate to drink a lot afterwards. Psyllium can also be mixed with soup, yogurt or compote.
Precautions for use :
. Do not take your medical treatments at the same time as psyllium (minimum 1 hour difference between the two)
. Do not exceed the recommended daily dose.
. Taking psyllium is not recommended for people suffering from severe abdominal pain or serious gastrointestinal obstruction.
. This product is a food supplement which should not replace a varied and balanced diet. . Keep out of the reach of young children.
. Keep away from light, heat and moisture.
. As with any nutritional supplement, consult a health care practitioner before consuming it if you are pregnant, breastfeeding or if you have a health problem.
Data sheet
Contenance

140 g

Ingrédients

psyllium powder

Certificate

BIO

Headphone

GPH
Specific References
ean13

3700216253111
You might also like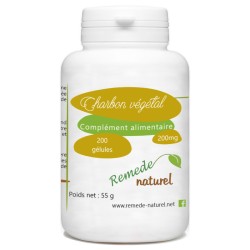 (0)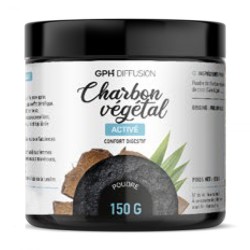 (0)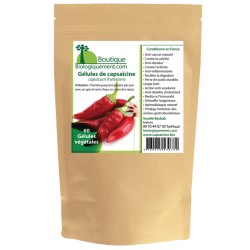 (0)
Reviews
(0)
No customer reviews for the moment.
Only registered user can add review.
Login
Customers who bought this product also bought: