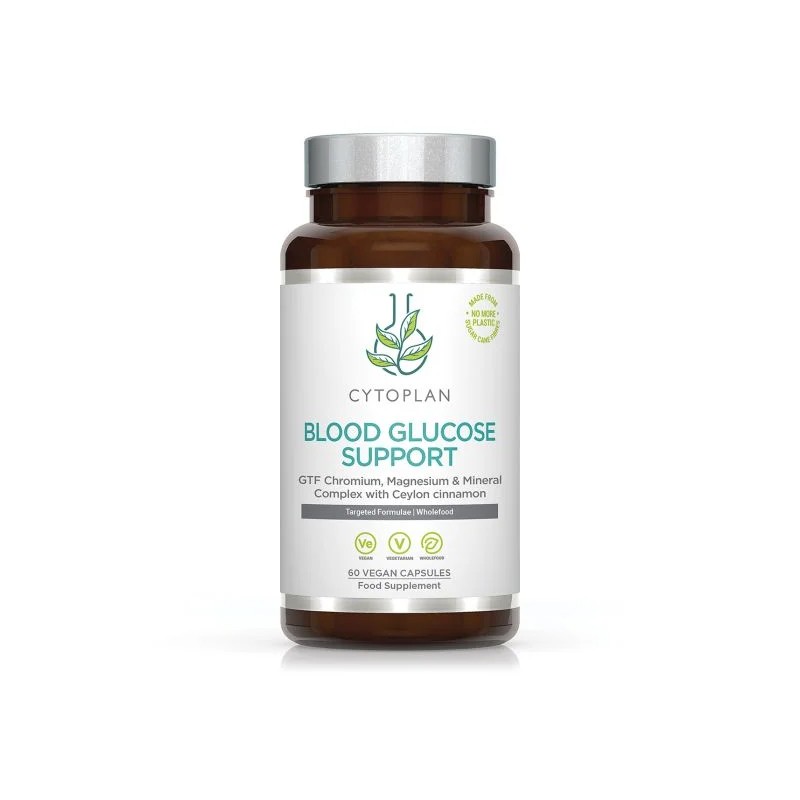  
Blood Glucose Support
Tax included
Delivery: 3 to 15 days for Europe
Blood Glucose carrier is an excellent multi-mineral formula whose components are recognized for their actions on blood sugar.
Blood Glucose Carrier is an excellent multi-mineral formula containing Ceylon Cinnamon, GTF Chromium, Copper, Manganese, Selenium, Zinc and Molybdenum.
Chromium contributes to the maintenance of normal blood sugar and a normal metabolism of macronutrients (proteins, fats, carbohydrates). When the levels of chromium in the body, and therefore the glucose tolerance factor (GTF), are too low, the activity of insulin is blocked: blood sugar therefore remains high. Zinc has many roles in the body; of particular importance are its roles in carbohydrate metabolism, protein synthesis and the protection of cells against oxidative stress. Copper is associated with it to avoid a risk of deficiency during long-term use. Manganese, selenium and zinc protect cells from oxidative stress. Cinnamon is traditional renowned for its action on blood sugar. This supplement uses pure Ceylon cinnamon with no detectable level of coumarin.
Usage tips :
Take 1 to 2 capsules per day with a large glass of water during meals and as part of a balanced diet.
This supplement can also be used as a multi-mineral formula
Nutritional values ​​for 1 capsule :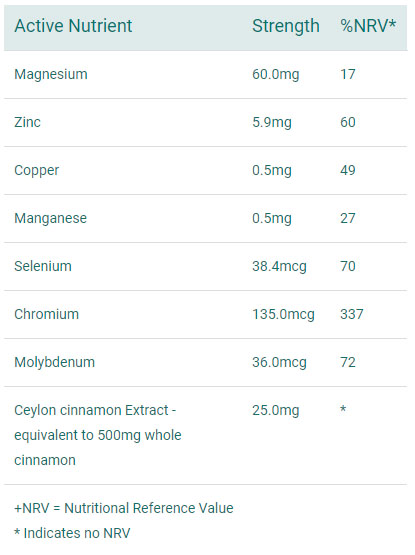 Contraindications :
People with type 1 diabetes who are insulin-dependent must take advice from their diabetologist before taking this food supplement.
Precautions for use :

. Do not use in children under 12 years old.
. Do not exceed the recommended daily dose.
. This product is a food supplement which should not replace a varied and balanced diet.
. Keep out of the reach of young children.
. Store away from light, heat and humidity.
. As with any nutritional supplement, consult a healthcare practitioner before consuming if you have any medical condition, are pregnant, breastfeeding, or are insulin dependent.
Data sheet
Contenance

60 capsules

Ingrédients

Magnesium bisglycinate; hydroponically-grown cruciferous vegetable (brassica Juncea) providing naturally-occurring: iron, zinc, manganese, selenium, chromium, and vanadium; vegetable cellulose; Ceylon cinnamon extract; vegetable stearic acid.

Headphone

Cytoplan
Reviews
(0)
No customer reviews for the moment.
Only registered user can add review.
Login
Customers who bought this product also bought: