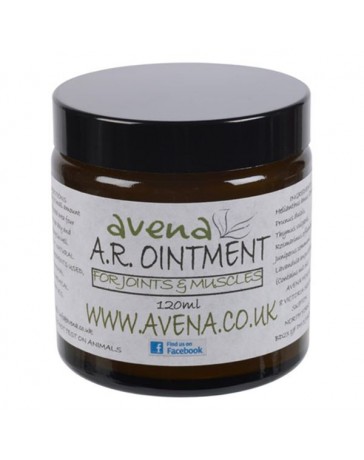  
A.R. cream - arthritis and rheumatism
Tax included
Delivery: 3 to 15 days for Europe
Cream based on essential oils ideal for the joints.
The AR cream based on essential oils is formulated to relieve the joints. The essential oils will penetrate deep into the skin to act durably thanks to the protective layer formed by the beeswax. It is a great help to relieve and improve well-being.
Rheumatoid arthritis is an autoimmune disease in which the joint lining becomes inflamed as part of the body's immune system activity. Rheumatoid arthritis is one of the most serious and disabling types of arthritis. Current arthritis treatment methods focus on relieving arthritis pain, reducing arthritis inflammation, stopping or slowing joint damage, improving movement and increasing general wellbeing. Our natural arthritis treatment, is designed to assist with each of these treatment methods and is especially effective when used with the bath oil. Some people prefer the ointment as our special beeswax provides a protective layer over the skin, allowing the essential oils to penetrate deep into the body which is ideal for evening use or where the user is not comfortable using an oil. This healing arthritis ointment is made with oils reputed to help relieve arthritis pain, reduce stress and strain and improve blood circulation. It may aid sound sleep, promoting relaxation and stress reduction.
Ready-to-use cream, without additives, without chemicals. Based on beeswax, sweet almond, thyme, rosemary, juniper, lavender, vitamin E.
Using advice :



Apply the cream to the painful areas and massage in using circular movements. Renew four times a day if necessary, reduce applications as soon as there is improvement. The beneficial effects should be felt from the 2nd day but it is advisable to continue the application for approximately two to three weeks in order to consolidate the result.
Precautions for use:
External use only. Cream based on essential oils. Store cool, dry and out of the reach of children and pets. Young children, pregnant or breastfeeding women and people with serious health problems should seek advice from a health professional before using any product based on essential oils.
Data sheet
Contenance

60ml

Ingrédients

Cera alba, Prunus amygdalus dulcis, Thymus vulgaris, Rosmarinus officinalis, Juniperus communis, Lavendula angustifolia, Tocopherol

Headphone

Avena
Reviews
(0)
No customer reviews for the moment.
Only registered user can add review.
Login
Customers who bought this product also bought: