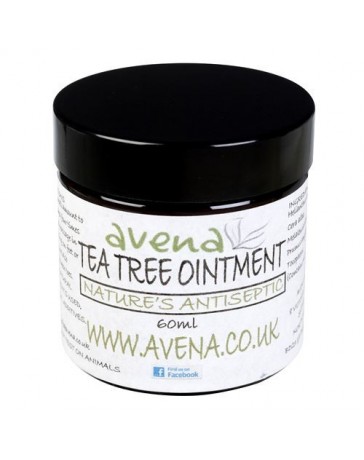  
Trea Tree Cream
Tax included
Delivery: 3 to 15 days for Europe
Tea Tree Infection Cream
Tea tree is well known as natures own antiseptic. As in the photograph, the application of Tea Tree Ointment as soon as possible afterwards, in this case to a really bad scratch from a cat, normally has the possible infection quickly under control. It is the ideal treatment for athlete's foot and all forms of fungal infections.
Tea tree is probably best known as nature's own antiseptic. Our tea tree skin ointment contains the freshest, top quality, pure tea tree essential oil making it an excellent antiseptic, anti-fungal and bactericidal treatment. The list of things this handy ointment is brilliant for is endless but going by customer feedback from the past ten years some of the more popular uses are for spots, boils, burns, corns, itching (from insect bites, chicken pox, etc.) warts, cold sores, dry skin patches and many more but one of the most popular uses for this product and the one we have received the best feedback for is when used on problematic feet including for fungal infections, athlete's foot, dry and itchy skin or just bad odours. Tea tree has been successfully used on nail infections and athlete's foot for years now and we even supply ours to local chiropodists.
Directions : To use this tea tree ointment simply apply to the affected area twice daily and rub into the skin. For use on feet massage the ointment into clean feet ensuring it's applied between the toes and on the nails. A very handy product to have in all first aid boxes, bathroom cabinets and a must to take on holiday.
Data sheet
Contenance

60 ml

Ingrédients

Helianthus annuus, Cera alba, Melaleuca alternifolia, Prunus amygdalus dulcis, Tocopherol

Headphone

Avena
Reviews
(1)
Mme M.C.




mars 2, 2018




Testé sur les verrues!

J'avais acheté votre Pommade d'Arbre à Thé qui a bien réussi sur les verrues.
Only registered user can add review.
Login
Customers who bought this product also bought: