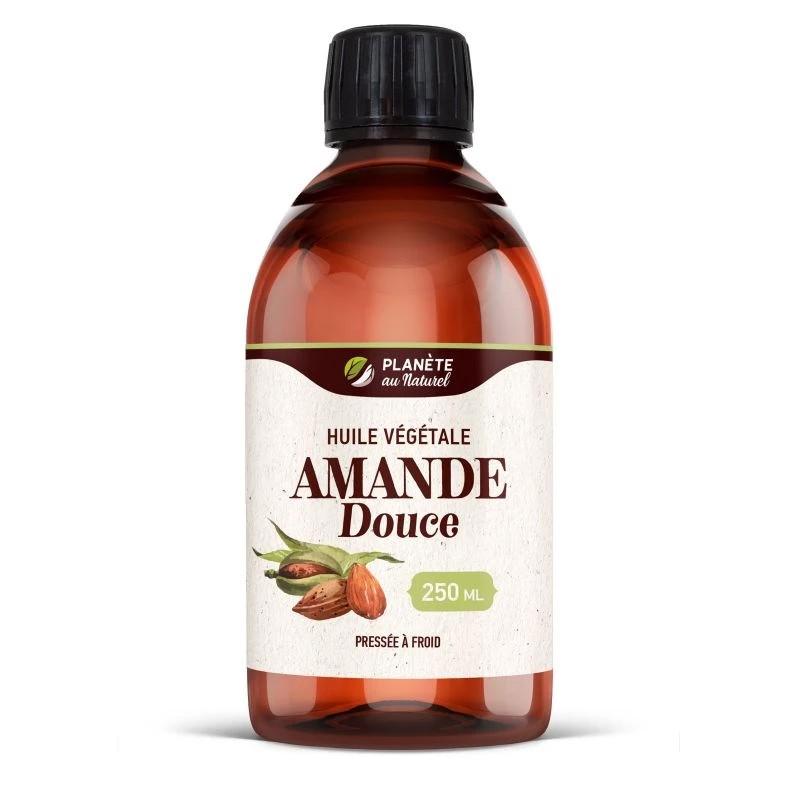  
Sweet Almond Carrier Oil
Tax included
Delivery: 3 to 15 days for Europe
Virgin oil from a first cold pressing, 100% natural, ideal for taking care of your skin.
Sweet almond oil can be found everywhere and at all prices. It is essential to be vigilant about the quality of the product. A quality sweet almond oil must be 100% pure, that is to say not mixed with other low quality vegetable oils: always read the label! Also pay attention to the method of making sweet almond oil. Make sure it was made by cold pressing.
How to use sweet almond oil on the skin?
By applying a little pure oil to the different parts of the body, it will penetrate the epidermis of dry and fragile skin. A pleasant smell will then emerge, which will make this moment very pleasant! When used on the skin, sweet almond oil will provide softness and comfort.
Sweet almond oil is used on the skin for its undeniable nutritional value, but also for its lucrative price of the most attractive. Indeed, it is a high quality vegetable oil at one of the lowest prices compared to other oils.
How to use sweet almond oil on hair?
Used sparingly, this vegetable oil can be applied to dry hair. However, it will be necessary to apply only a few drops, to concentrate on the ends and more lightly on the lengths. Avoid the roots so as not to make your scalp too oily.
On wet hair, sweet almond oil retains all its properties. It is then used as an oil bath. You can use a little more oil here, massaging the entire scalp and emphasizing the roots. Leave on for 2 hours to overnight, covering your head with a towel, then do your usual shampoo.
Usage tips :
• On the hair: in care before the shampoo,
• On the skin: in massage morning and evening,
• On the face: after cleansing the skin morning and evening.
Precaution for use :
Not recommended for people allergic to nuts.
Not recommended for children under 3 years old.
External use only.
Store away from light and heat.
Data sheet
Contenance

250ml

Ingrédients

Prunus Amygdalus Dulcis oil

Headphone

GPH Diffusion
Reviews
(0)
No customer reviews for the moment.
Only registered user can add review.
Login
Customers who bought this product also bought: