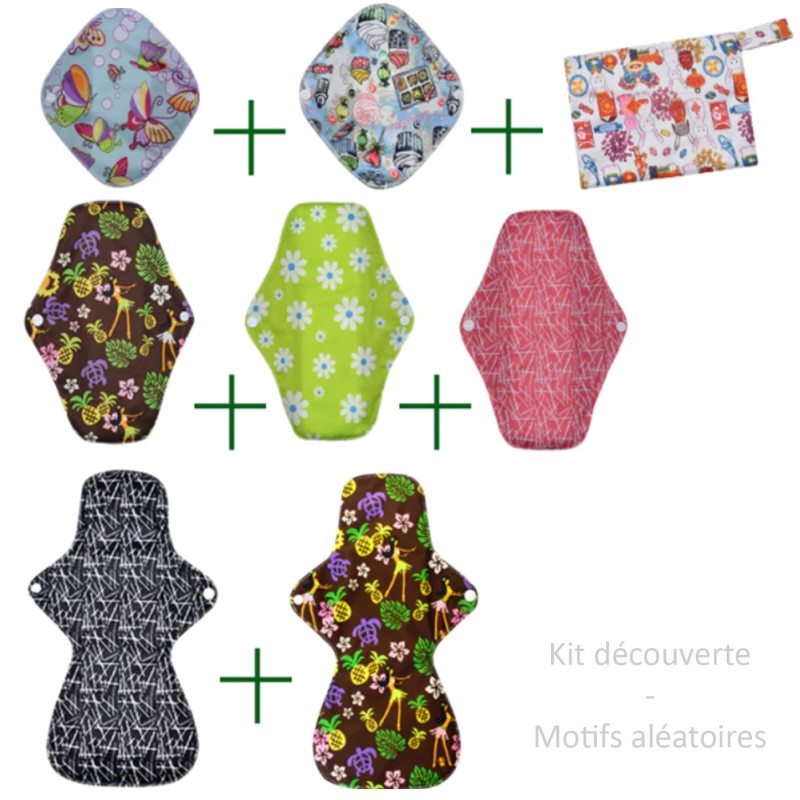  
Washable sanitary napkins
Tax included
Delivery: 3 to 15 days for Europe
Bamboo and cotton for super absorption, discreet, healthy and zero waste!
On average, a woman uses about twenty disposable protection per month. A repetitive monthly cost and a consequent environmental impact, both in production and in waste. Opting for washable means making a long-term investment, reducing waste, reducing energy impact (yes, manufacturing and maintenance have a lower impact on disposable!), it means avoiding harmful substances and taking care of one's health.
These towels offer a blend of cotton and bamboo fibers: natural materials, breathable, super absorbent, resistant and completely safe. A great absorption capacity, immediate and above all a dry effect. The fins and pressures allow good support, but also easy and discreet storage and transport. The waterproof side of the patterns, random, put in a good mood and facilitate the use.
Simple maintenance: rinse, wring well, and wash up to 60 °. For fans of washable diapers, maintenance can be similar with a double cycle.
We offer 2 kits to choose from:
- 1 discovery kit: composed of 2 small towels (21cm = "panty liner" or start / end of cycle), 3 medium (26cm) and 2 large (33cm = high flow, nights) with a small waterproof storage bag. Comes in a kraft pouch.
- 1 routine kit consisting of 6 small towels with a small waterproof storage bag.
Reviews
(0)
No customer reviews for the moment.
Only registered user can add review.
Login
Customers who bought this product also bought: